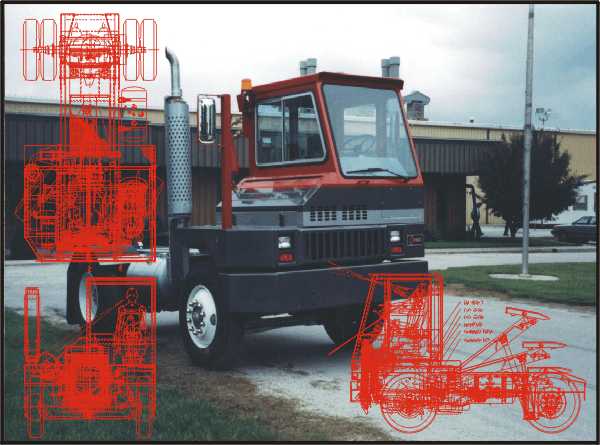 Ottawa YT90 Port Tractor Truck
CLIENT:
Bartlett Design Assoc.
(See Edge in Favorite Resources)

END CLIENT:
Ottawa Truck Corporation

PROJECT DATES: 3/89-7/90

TASKS:
Project Management tasks shared with
Dan Williams under the direction of
President Bill Bartlett.
CAD supervisor of 4 employees
and 3 outside contractors.
Implemented Human Factors Studies.

Our small team designed this entire
vehicle from scratch; based only on
Ottawa's various requirements and the
purchased components to be integrated.

ABOVE IMAGE(S):
Photo of finished prototype
(Built at the factory).