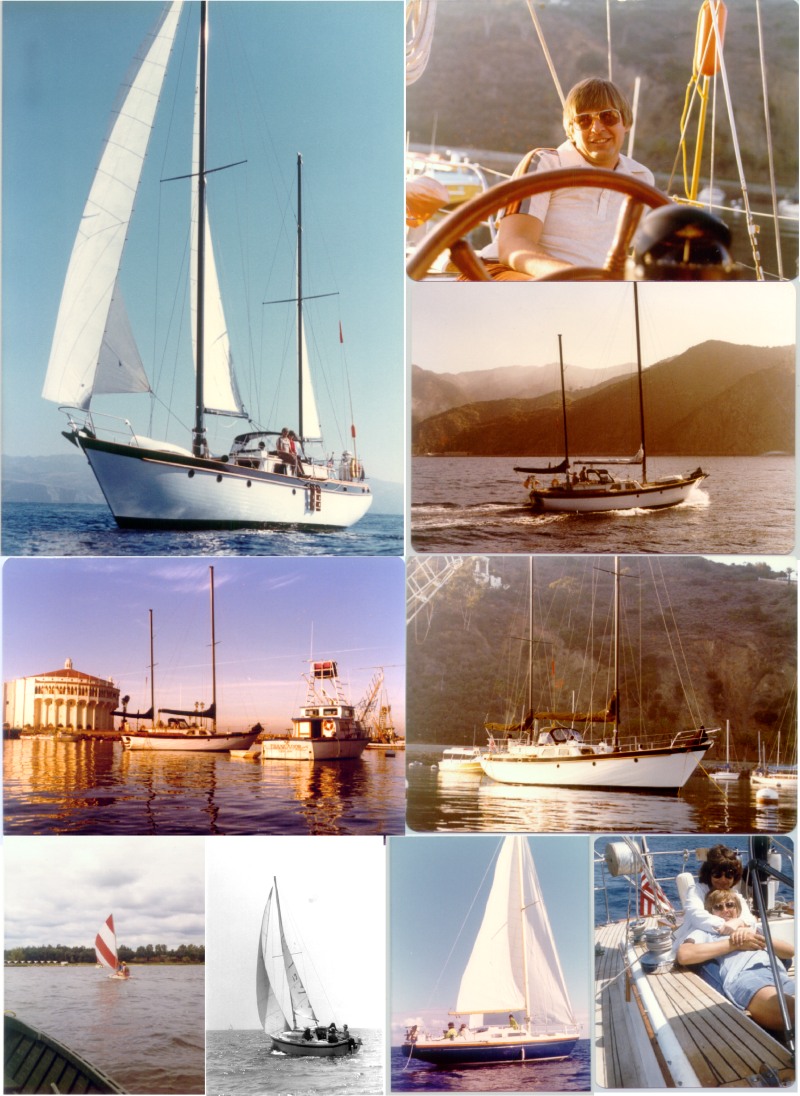 Darrel was an avid sailor. He andfamily lived aboard a 49' ketch
'Encore' from 1978~1985. This was a Transpac 49, which had an
all-custom interior. Darrel and Opal supervised construction of
the interior and mechanicals in the Taiwan yard where it was built.
Previous boats were an 8' Sunfish-like daysailer, a Clipper 26,
an unusual French-built Aloa 34 and after the Transpac, an Ericson 35.

< Back